When I Look Up, I Fall Down
Robyn Voshardt, Sven Humphrey
---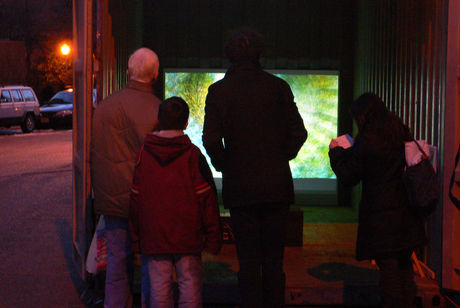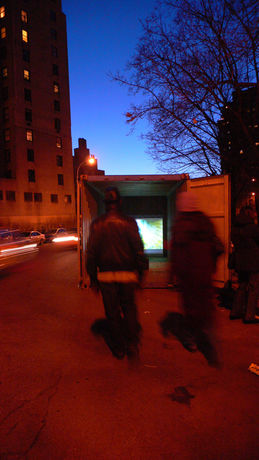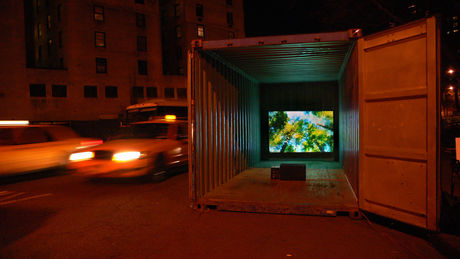 In our video When I Look Up, I Fall Down, the action of transplanting footage gathered on location from an Oregon old-growth forest to a commercial shipping container in the midst of Manhattan reinforces the mental disconnect between nature and its conversion to consumables.
The lush tree canopy no longer offers a sense of shelter. Experienced in such a confined, temporal space, the disorienting spin and audio amplifies the larger ecological as well as personal conundrum more acutely than a white-box gallery context.
DiVA Streets is presented in conjunction with the DiVA NY07 Fair, and consists of ten shipping containers with video projections placed around the streets of Chelsea. The project is open to the public for the week prior to the Armory Show and other art fairs, when the international art world descends upon New York. We wanted to present an alternative image for visual consumption, one that would possibly leave a lingering afterimage with the viewer.