Supersocial
---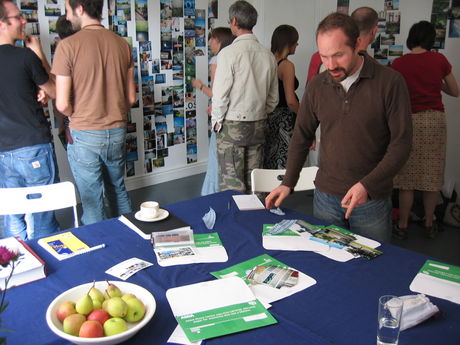 Nick Crowe, lead artist, urban intervention workshop Liverpool September 2005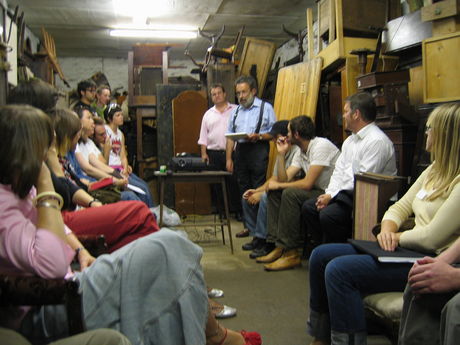 Adrian Jarvis, historian, talk in antique store, urban intervention workshop Liverpool September 2005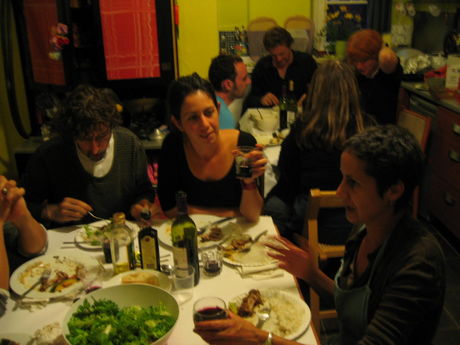 Suppersocial in Nina Edge's kitchen, part of workshop with Carlos Garaicoa Liverpool September 2006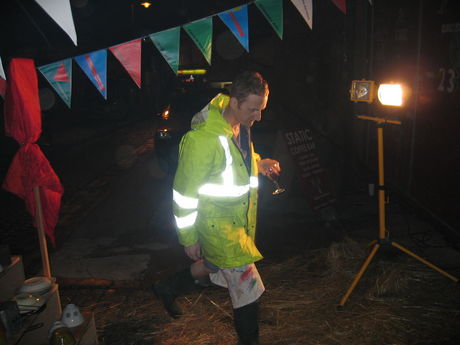 Dan Robinson, Thinking space for the north, co-hosting Supersocial Liverpool October 2006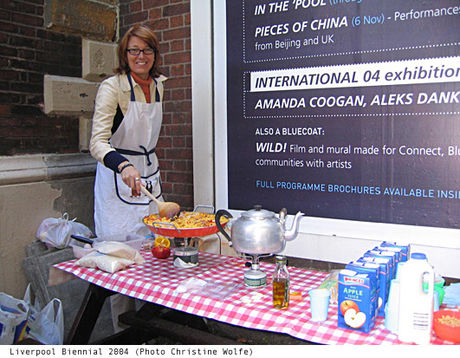 Cecilia Andersson cooking paella in collaboration with unwetter from Berlin at Liverpool biennial October 2004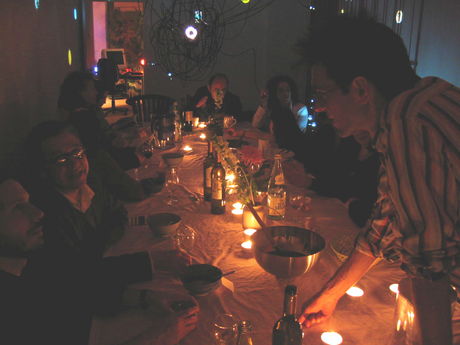 Suppersocial at Daniel Canogar's studio, Madrid February 2007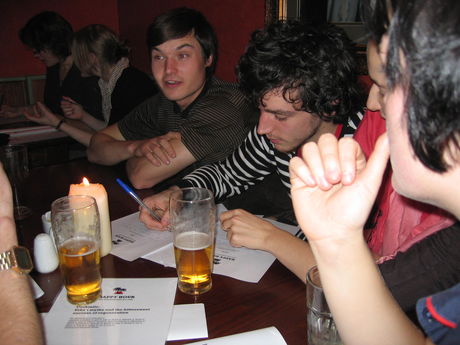 Supersocial discussion Liverpool November 2006
Hi Lourdes
It was great to see you, even if briefly and now already some time ago... Time flies! I want to let you know about Supersocial, a networking platform that I've been running every Thursday in Liverpool during the biennial.
My ideas is that Supersocial as a format can work elsewhere and keeping the context of Arco in mind. I came up with this idea in order to create certain 'social economy' for everyone visiting the biennial. So that when visiting Liverpool, you not only come to see the art but also meet some new and hopefully interesting people. And this is how it works;
I invite one 'host' or several for each (Thursday) session. The hosts can be artists, curators, critics, collectors etc; anyone with a professional involvement in the arts. In collaboration with me the host decides what to do with the group between 6-8pm. I always encourage emphasis on DOING. This can be in the format of a presentation, but it has to be something that anyone can take active part in without much prior knowledge of a specific context. Meaning, as a Supersocialite you can simply walk in and join without knowing anyone in the room, and easily get 'roped' into the social dynamics of the event. What naturally connects us all is our involvement in the arts.
I work on staging an openness quite a bit in collaboration with the hosts, and so far it has worked real well. For example, Milovan Farronato staged a kind of pub quiz with questions about Italian contemporary artists. I invited Maria Lind, who in turn invited Olivia Plender in conversation. Phil Jeck the turntablist, invited two dancers, Andrea Buckley and Paula Hampson, to accompany his live performance. Simon Groom from Tate Liverpool and Stephen Snoddy from New Art Gallery Walsall conversed in front of the fireplace at the Art Organisation headquarters. FrenchMottershead turned us into actors while Dan Robinson and Bryan Davies from Thinking Space for the North at Low Parkamoor set up an outdoor Tudor kitchen and served scouse for over 60 people.
After each host session, dinner is served around 8pm. As this is a nomadic venture, a bit depending on the venue we're in that week I some times cook the food myself. At other times food is served from the bar/pub kitchen we inhabit that night. I received funding from the Arts Council which made the event and food free of charge but people paid their own drinks. On a weekly basis I gathered 30-35 Supersocialites, some times jumping to 40-45. Both numbers work absolutely fine.
Only the last evening went a bit out of control when roughly 150 people showed up...!
If you find Supersocial interesting as a potential project during Arco, perhaps we can talk about setting up a version of it. As I'm trying to tour the idea, I'll be more than happy to think about a format that suit your specific needs. Remember this is meant as a way of lubricating social interaction while at the same time providing content.
Some backlog info at:
http://www.ruc.com/werk/current/current.htm
Hope all is well with you and to hear from you when you get a chance.
Abrazos
Cecilia