Literal Art?
Joanna Callaghan
---
Foreword
In late 2006, artist Joanna Callaghan was commissioned by HAPPEN, an arts organisation in Bedfordshire, to make a video exploring the role of arts in regeneration. Balancing the precarious alliance between institutional criticism, artistic product and commissioning processes, Callaghan's approach reflects on the ideas, theory, policy and practice of regeneration and the arts that lead to such commissions. The result is a work that highlights the disconnect between the language of regeneration and the people and places that it is intended to effect.
---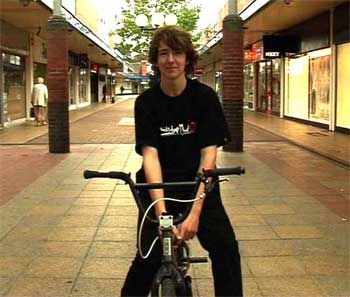 Sharon Zukin in Space and Symbols in an Age of Decline, identifies two schools of thought concerning the city's built environment. The first, the political economy, concerns investment shifts among different circuits of capital that transfer the ownership and uses of land from one social class to another. The other, the symbolic economy focuses on representations of social groups and means of excluding or including them in public and private spaces. The endless negotiation of cultural meanings in built forms, the buildings, streets, parks, interiors --contribute to the construction of social identities. Zukin's most salient point concerns her observation that cities today are responses to the organisation of consumption. Shopping malls, department stores and museums foster a "liminality" that blurs the distinction between mercantile display and public exhibition and which hides the key role of 'centralised economic power'.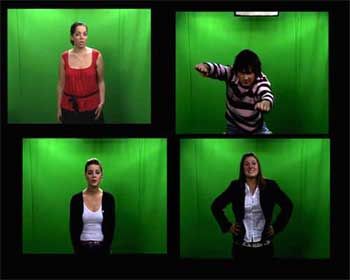 For Zukin the display of art for public improvement or private gain represents an abstraction of economic and social power. In addition public art projects initiated as part of urban renewal can further compound cultural discrimination through the tendency to take a connoisseurs view of the past, reshaping a city's collective memory according to what is seen as legible and coherent. The conventional monument or big sculpture are examples. The notion that urban renewal projects can tend to aestheticise the social problems they displace is an interesting one. Artists are co-opted into projects as actors and beneficiaries, both developers of an aesthetic model of producing space and investors in a symbolic economy.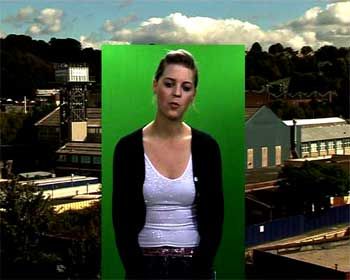 In the UK there is a strong focus on 'community projects', in particular for young people, often with an emphasis on artist as social worker or educator. Countless photographic and video projects will have in their list of desirable outcomes: empowering individuals, fostering social cohesion, teaching responsibility and accountability etc. A problem with these projects is the encouragement that self motivation and determination are the necessary conditions for progress; that it is "up to them" to succeed through the personal spark of creativity that will be unleashed by the art-making experience (Kester). Short term, usually simplistic and didactic, these projects don't provide these young people a way to understand the contradictory nature of their own status as "underprivileged" subjects in the first place. And it this very status that the artist depends on, and takes for granted, in choosing to work with them. The artist becomes complicit in the power relations and indeed contributes to the process of subjectivisation. According to Grant Kester, there is, in short, little space left open in these projects for the kind of emancipatory political vision that is a central feature of Littoral practice (1998) .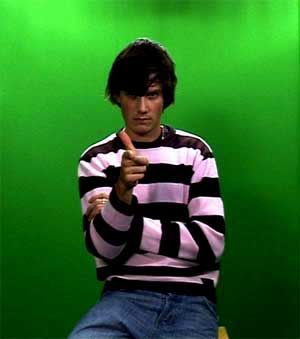 In producing a public art commission for HAPPEN, the project passed through a number of stages, reflected in the various products that have been produced. These stages reflected my ambiguous feelings towards the notions of art that regeneration and urban renewal were keen on forming relationships with. Indeed when I screened the video Generation Regeneration at a seminar on Arts and Regeneration for urban planners, town councils, arts officers, regeneration experts and community arts groups, I was criticized for 'missing an opportunity to canvass the young peoples own opinions'. The public sectors notion of what constitutes artistic practice is severely limited to that which services the consultative needs that the political and institutional process demands. Accustomed to community arts projects which seek to 'give a voice' to under-represented groups while at the same time meeting the dual role of distracting these under represented groups from otherwise more interesting activities such as protesting against their situations, the role of arts in social policy needs a thorough re-appraisal. But who is responsible for leading that? Unfortunately for many artists working in the public sector questioning the motives or criticising the projects they are engaged in, would translate to biting the hands that feeds them. The solution is not simple and I don't have an answer. Fortunately for me and for a number of other projects that have inspired me to work in this area , there is evidence of individuals and organizations whose vision of artistic practice is in accordance with those of us who believe that art is not a form of propaganda.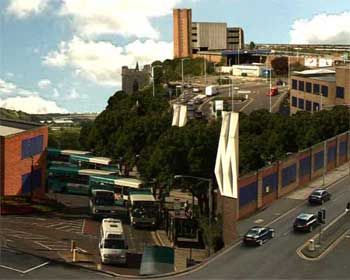 Generation Regeneration
The commission includes the following:
Generation Regeneration : The video - Changing form from a social documentary, to the documentation of a performative intervention, to an animated landscape of impossible possibilities / possible impossibilities, all of which is set to an old folk song from Bedfordshire.
Generation Regeneration: The advertisement - produced in collaboration with performance students from the University of Bedfordshire
BURPS - Bedfordshire Urban Renewal Policy Sounds - something for your I-Pod!
http://www.joannacallaghan.co.uk
References
Habermas, J (1989) The Structural Transformation of the Public Sphere: An Inquiry into a Category of Bourgeois Society (Cambridge (MA), MIT)
Lefebvre, Henri (1991) The Production of Space (London, Blackwell)
Grant Kester, G. (1998) Dialogical Aesthetics: A Critical Framework For Littoral Art, Variant issue 9.
Miles et al (ed) (2000) The City Cultures Reader (London, Routledge)
Zukin, S. (1991) Landscapes of Power: From Detroit to Disney World
(Berkeley and Los Angeles, California, University of California Press)
Zukin, S (1995) The Cultures of Cities (Oxford, Blackwell)
---
Notes
"The term Littoral relates to a growing field of critical art practice and artist-led initiatives that has been evolving internationally over the past ten years....[These interests include] promoting socially engaged art practice, involvement in extended collaborations with community, environmental or social agencies, and little interest in centering practice on art world institutional careers. Much Littoral work is practitioner-led, and motivated by a sense of social accountability, ecological responsibility, and a concern to redefine artistic practice through an explorational or critical interface with communities". (http://www.littoral.org.uk)

msdm & paula roush, SOS:OK (http://www.msdm.org.uk)
Hewitt and Jordan, Three Functions (http://www.hewittandjordan.com/)
Pope & Guthrie, Bataville (http://www.bataville.com/)