The Time Surgeon
Nathaniel Mellors at SLG
---
Wednesday 7 January, 7pm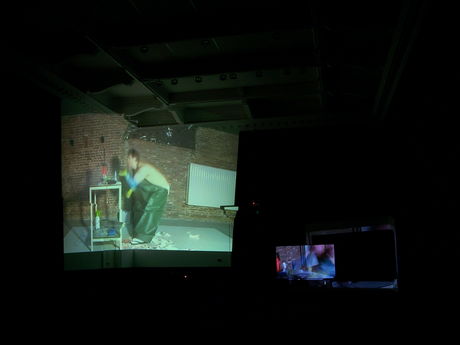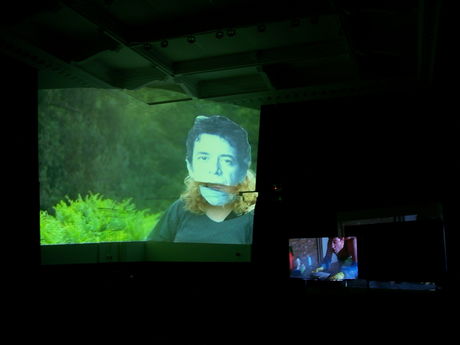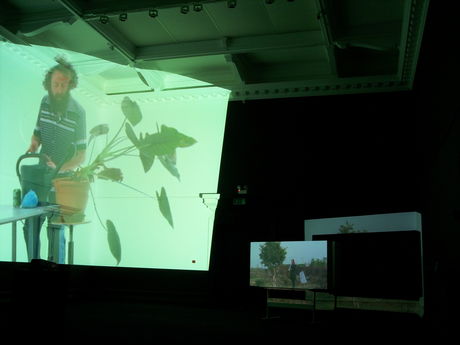 This one-evening event was a re-staging of Mellors' large-scale video installation The Time Surgeon. The installation is a response to the SLG's vast exhibition space accentuating the performative character of the piece.
Mellors' practice investigates language and its various means of diffusion in the field of popular production, such as mainstream British TV, as well as exploring communication in relation to modern technology. Directly influenced by Beckett's play Krapp's Last Tape (1958), The Time Surgeon also refers to the infamous avant-garde film by Chris Marker La Jettee (1962) and explores the idea of time travel. The Time Surgeon demonstrates Mellors' ability to establish a contemporary satirical approach to popular culture through his own visual and textual vocabulary. He creates theatrical scenarios using disrupted narratives played by actors and filmed in strange yet familiar settings.
Nathaniel Mellors is a British artist based in London and Amsterdam. His practice spans sculpture, installation, film, video, music and drawing.
The Time Surgeon was originally co-commissioned by ArtSway and Biennale d'Art Contemporain de Lyon.