Doug Fishbone
---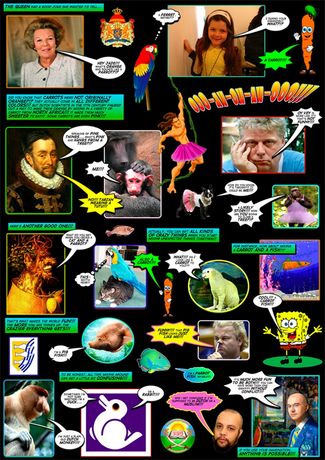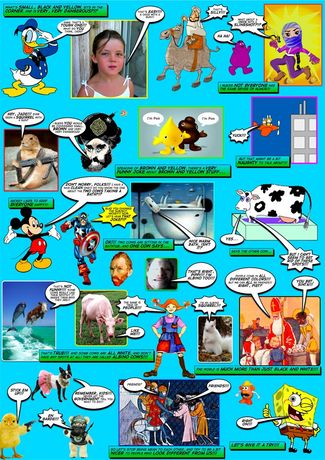 1 and 2 Untitled were made for an exhibition in which the young girl shown - the daughter of the gallerists - co-curated the works. I used some of her favorite jokes (which are originally Dutch) and wove them into the broader narratives.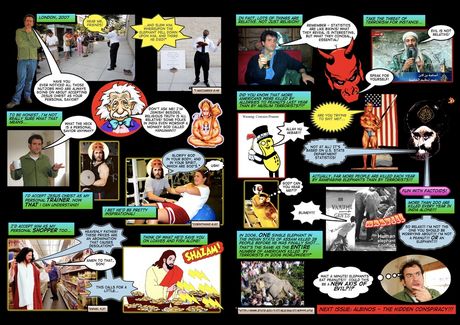 Peanuts was a comic strip commissioned by Artreview mag.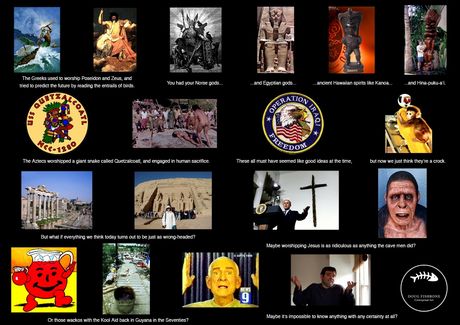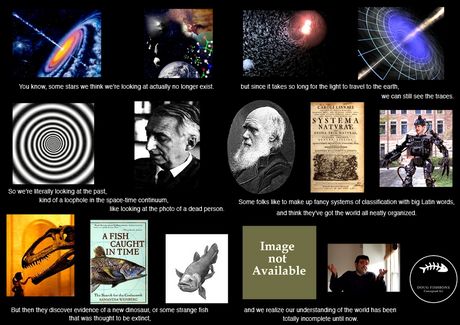 Religion and Star/Fish were conceived as storyboards of some of the philosophical ramblings I do in my videos and performances.