TEXTAPEDIA
Paul Conneally
---
ICE ICE ICE
SEX OFFENDER
SEX OFFENDER
-
I SCREAM
I SCREAM
I SCREAM
-
SEX OFFENDER
SEX OFFENDER
-
ICE ICE ICE ICE ICE ICE
---
Textapedia comes from a series of audio/text works where Conneally records / steals audio snippets from academic talks and lectures treating and remixing the audio. Later he takes time to listen and transpose messages and poems as they reveal themselves.
He invites others - you too - to listen, find and share messages revealed to them in the recorded lecture.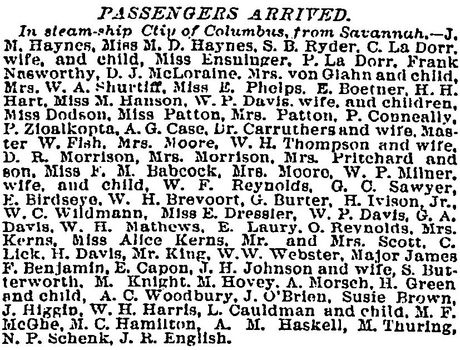 A passenger list from May 1892 showing the names of passengers, including mine, that arrived in New York in the Steam-Ship City of Columbus from Savanah.