American History Reinvented
Warren Neidich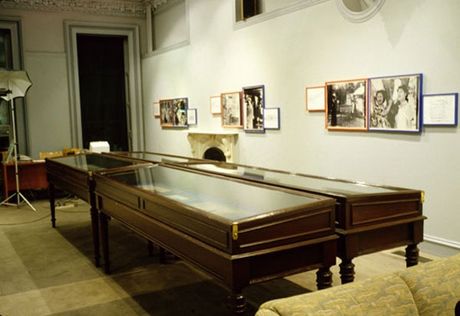 American History Reinvented consists of five separate works, produced by Warren Neidich between 1986 and 2001. It was exhibited at the Aperture Foundation, New York and at the Bruno Facchetti Gallery, New York in 1999. It has also been produced as a book called American History Reinvented (New York: Aperture, 1989).What if the news media of today, with all their intrusive glitz and certitude, had been around when some of the most important events in American history took place--when freed slaves were given the vote, or when Japanese-Americans were shipped off to concentration camps during World War II? By staging just this kind of scene in one series of his humorous yet deeply disturbing photographs, Warren Neidich examines not only the contradictions of the American past but also the ways in which the media shape and distort our perception of current events.
In another series, American History Reinvented, Neidich considers a different aspect of our attitudes toward history, photographing in various "authentically" recreated historical sites and villages. Not surprisingly, everywhere he looks in these historical theme parks, Neidich finds evidence of the persistent intrusion of the present, whether in the can of soda a man in colonial costume is sipping or the "No Smoking" sign above the door of a restored barn.
At the same time, Neidich takes on the history of photography itself, recreating the look of a variety of antique photographic processes in his deliberately authentic restagings of history. Finally, in an especially pointed series, Neidich uses photographs of Hollywood Indians--whether "noble savages" or "sneaky redskins" as portrayed in Westerns on late-night TV--to underscore and undercut the stereotypes of Native Americans that form a potent stockpile of images in the American unconscious.
Through these and other devices Neidich's photographs create webs of contradictions in which fact and fiction, truth and falsehood, become tangled together. Neidich's witty yet acerbic vignettes point up the loaded terms in which we understand the past, and by extension the present. This decidedly postmodern investigation proceeds with quiet, tongue-in-cheek humor, challenging our most cherished assumptions about the nature and meaning of history, of where we've come from and where we are going.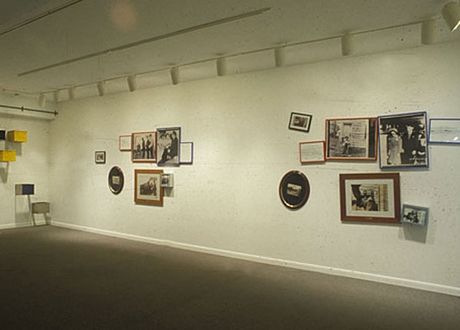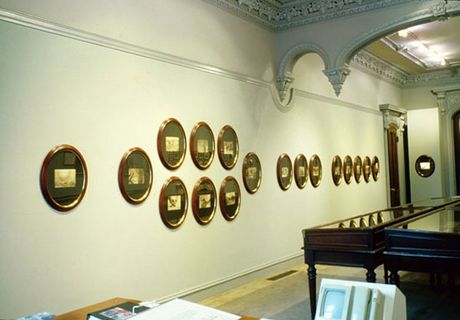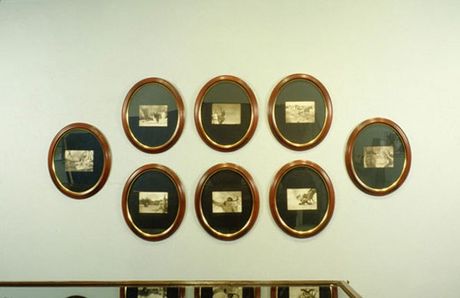 Aperture Foundation, New York, 1999, installation shots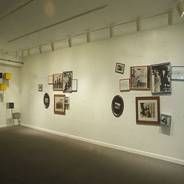 American History Reinvented, "Historical Interventions" show, List Visual Arts Center, M.I.T., Cambridge, MA, 1991
All Photographs © Warren Neidich | www.warrenneidich.com