Tarot of MAN
Jodorowsky: Fritz Stolberg Cecelie Gravesen
---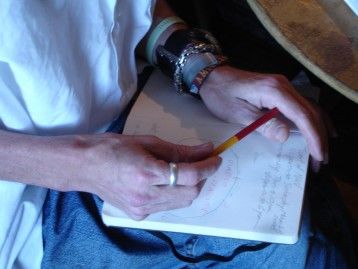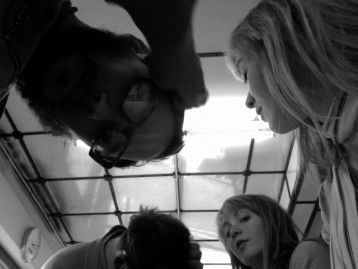 Tarot of MAN live simulcast Paris 10pm Valparaiso 6pm
08/03/2008
City: Valparaiso
Alejandro Jodorowsky, trans-Atlantic Tarot reading for the artist Adam Nankervis
Saturday 8th March from 19:00 to 19:08 Valparaiso time.
On Saturday 8th March, Alejandro Jodorowsky will do a trans-Atlantic tarot reading via telephone from Paris, France to Valparaiso, Chile for the artist Adam Nankervis. The reading is a contribution to Nankervis' art project Museum Man with which he has been resident in Valparaiso, and it has been facilitated by the two European artists and filmmakers Fritz Stolberg and Cecilie Gravesen. The tarot reading takes 8 minutes and will begin at 19:00 Valparaiso time.
Museum Man invited Fritz Stolberg and Cecilie Gravesen to contribute a piece of work to their exhibition in Valparaiso. Opposed to the idea of shipping an object-based artwork from Europe all the way to Chile, the artists decided on a more direct and ephemeral way to engage with Museum Man. They had long been fascinated by the weekly tarot readings that Alejandro Jodorowsky has generously been offering at his local cafˇ in Paris. Fritz and Cecilie, who are interested in exploring the boundaries between art, spirituality and healing saw the connection between Jodorowsky's act of generosity and Nankervis altruistic project, as both are trying in their own ways to open spaces to help people understand and transform themselves and their views. Jodorowsky has been doing this through films and art, as well as through the Tarot and Psychomagic, and Nankervis is affecting the people around him through his far-reaching art and performances.
Fritz and Cecilie wish to establish a connection between these great individuals and places, and are curious to see if this can be done through a long-distance tarot reading, which will draw on Jodorowsky's expertise as one of the great masters of the Tarot, and hereby mirror his weekly tarot sessions in Paris. The artists are very excited that Jodorowsky has agreed that this can be done via telephone.
The event is thus a tribute to two artists who are continually dedicating themselves and their work to stretching and crossing boundaries of religion, sexuality, gender and culture. Also, it is a testimony to the nomadic nature of art and to the power of the Tarot as a profound language communicating across all borders. As Jodorowsky says; "With a bullet you can die in 10 seconds. With 8 minutes of Tarot your whole life can change".
On The Artists
Alejandro Jodorowsky: amongst his many talents, Alejandro Jodorowsky claimed world-fame as a filmmaker, artist, playwright, writer, and actor. Since his birth in Tocopilla in Chile in 1929 he has embarked on a journey of continually reinventing himself, constantly challenging geographical, social, cultural and religious boundaries. In the sixties he made a name for himself in theatre with his infamous group El Panico, which he founded in France together with Fernando Arrabal and Roland Topor. He has staged over one hundred plays in Mexico and France. During the late sixties and 70's he was turned into a countercultural icon for his cinematic masterpieces Holy Mountain, El Topo and Santa Sangre. In the 80's he became known in Europe for his tremendous outputs of comic books in collaboration with Moebius, Arno and other master-illustrators. All along he has nourished his interest in comparative religion, alchemy, magic and especially the Tarot, which finds its expression in different ways throughout his work. Through his intense study of the tarot, which made him one of the world's leading experts on the subject, he has moved into more therapeutic work consisting of different forms of Psychomagic. He has written around 23 novels and many philosophical treatises, created a vast number of profound comic books, directed some of the most influential movies in the history of cinema and has changed many peoples lives directly through his use of the Tarot and his therapeutic approach to Psychomagic. Alejandro Jodorowsky lives and works in Paris, France.
Fritz Stolberg: born in 1972 in Frankfurt Germany. Studied Philosophy, Fine Art and Filmmaking. After long travels and living in different places Fritz has been based in London since 1997. He works in film, video, installations, everyday interventions, and the public space. More than in the production of art objects, Fritz has always been interested in the creative process, the dialogue, and the wonders of the everyday. Amongst other projects he is the founder of the "Eiland Archive", a growing traveling archive of individual utopian ideas.
Cecilie Gravesen was born in Copenhagen, Denmark in 1975 and has been based in London since 1998. Her artwork explores the personal ritual and the process of consecrating objects, most recently in a video installation, where conservators of ethnographic collections are interviewed about the spirits inhabiting the empowered ritualistic objects onto which they apply their rational scientific expertise. Cecilie's work takes the form of video, collage and installation, and she has shown in various galleries across Europe. She often curates exhibitions of other artists' work, and her MA curatorial thesis is written on the relation between Buddhist philosophy and contemporary art.